Archive for the 'Fun' Category

With the holiday wish list season upon us, I decided to compile some of "my favorite things".  If you are an athlete looking to try out some new gear, here are some of my suggestions.  If you have an athlete on your gift list and need ideas, try one of the product suggestions below!  There are SO MANY choices on the market today, I think personal suggestions are great resources when choosing to spend our money on something different.
---
SWIM
Aqua Sphere Kaiman Lady Goggles
I have tried many different brands of goggles through the years, and these are the ones I always come back to.  I always keep a pair of clear (pool) and tinted (open water) and these seem to last the longest for me.
Underwater Audio Waterproof Ipod Shuffle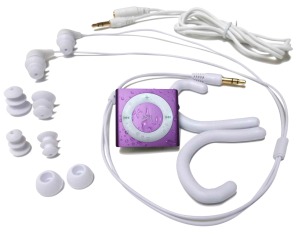 This is the best!!  If you spend any amount of time in the pool, I HIGHLY recommend the Waterproof Ipod Shuffle.  I have had mine for almost two years and I can't imagine not having it.  Every once in a while when I accidentally forget to pack it for my swim workout, I get really bummed that I don't have music during my laps!  It is really life changing!!!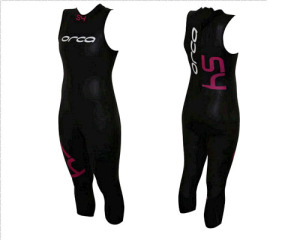 I have had this wetsuit for a couple/few years so Orca has replaced it with the newer version S5.  This is the first wetsuit that I actually like and am comfortable swimming in.  I found it to be reasonably priced and have been pleased with it the last several seasons.
---
BIKE
Shimano Women's SH-WT52 Triathlon Shoes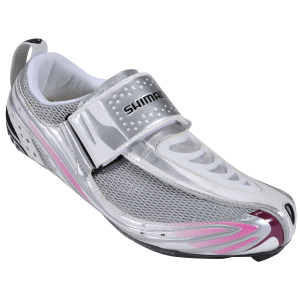 I have ridden in these shoes for quite a while and it seems that this particular generation has been discontinued as they are not included on the Shimano website.  However, I was able to search and find them at other various online locations.  Overall, I would buy this one again or the newer generation.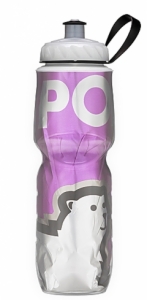 I have so many different Polar bike bottles and they are great!  I love the insulated bottle because it will keep the fluid colder longer on those hot days.  I also like the drinking spout on the lid is removable for extra cleaning.

Another insulated bike bottle option that I routinely use.  However, I only put water (no sports drink) in this bottle since the cleaning options are not as versatile.  However, I do like the twist open/close feature of this bottle.
TRAINER
Unfortunately, the trainer that I have and would highly recommend is no longer available.  Tony purchased it for me several years ago as a gift and he found a good product at Nashbar.  It was sold at a VERY reasonable price point and it included a great feature which is a power meter.  Due to the expense, I do not have a power meter on my bike for outdoor rides, but my trainer has one and I have found it to be a solid training tool.  I was bummed when we could not locate the trainer online to include it here on my favorites list.  However, if you are looking for a trainer and find one with power that won't break the bank, I highly recommend it.
---
RUN
Instead of showing different images for my favorite run gear, I found one race picture that included most of my favorites.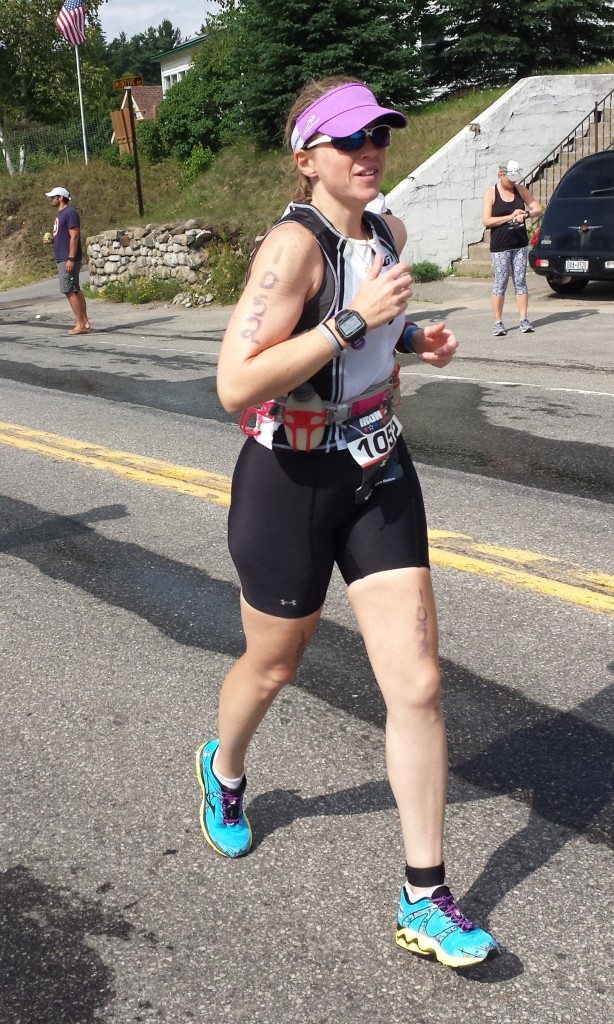 UnderArmour 7″ Compression Shorts
I have been running in UA compression shorts for many years.  They last a tremendously long time.  I have not purchased the current version that UA is selling, because the ones I have are still in good shape.  Most of my running capris and tights are also UA.
Everyone has a favorite shoe and the Mizuno Wave Inspire 10 is mine!  I have two pairs of these shoes (different colors) and Mizuno has been my go to shoe for a few years.  I also recommend that everyone get a personalized fitting for the particular shoe that is great for them, but if the Mizuno Wave Inspire ends up being an option for you, I highly recommend it!
Nathan Hydration Belt (4 Bottles)
I love my Nathan belt.  The flasks slide in and out so easily and with only one hand.  I like that for the really long runs I can use all 4 bottles or only pack a couple for shorter, hot runs!
Anytime I run outside I wear a visor or hat.  I always race in a visor and you can not go wrong with Headsweats!  I own multiple!
Great sunglasses at a price that won't break the bank!  They include a lifetime warranty, which I have taken advantage of when there was a small crack in the frame.  It is fairly hassle free to get a replacement!
One of my go to running socks.  They don't slide or bunch up.  I highly recommend!
Ditto as above.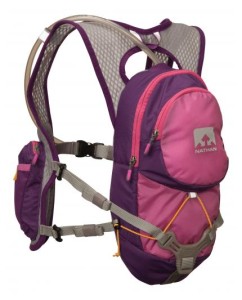 This is a great pack for those SUPER long runs!  Lots of pockets for added storage…phone, nutrition, etc.
---
GENERAL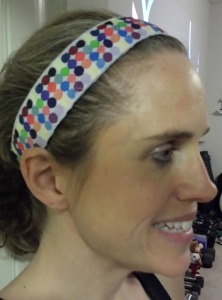 I love the BIC Bands because they stay in place!  While I typically wear a visor/hat when I run outside, that is not the case when I run on the treadmill.  I wear the BIC band when I run on the treadmill and when I do any other type workout (weight training, yoga, etc).  I have never had one fall out and I am actually planning to purchase a couple more in the new future!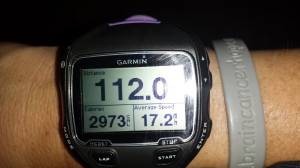 My Garmin 910XT has made several appearances on the blog over the year.  I love it!  It captures everything and more you would want to know about your swimming, biking and running workouts.  In my opinion, it has been worth every penny!  I know there is a new Garmin for triathletes on the market, but I will say, the 910XT has been terrific for me!
I have two Road IDs.  The sport version on the right, I have had a few years.  The slim ID on the left, I recently purchased.  My comments on this product are easy…if you don't have one, GET ONE!  No questions asked.  Period.  That's all.
---
NUTRITION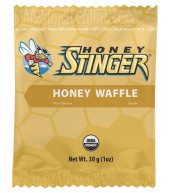 The Honey Stinger Waffle has got to be one of the best tasting sports nutrition products on the market.  There are six different waffle flavors, but the honey is my favorite!

The Clif Shot Bloks are one one of my go to picks!  I have tried other chews and while some taste great, the shot bloks are both tasty and easy to dispense.  The tube shape is handy and you don't have to use your fingers to pick one out of the package.  Great design!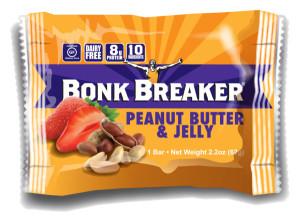 One of the best picks for long rides.  These also come in a ton of different flavors and there are some I like alot!  The PB&J is a familiar flavor and usually not difficult to find if you need to pick one up last minute in a retail location.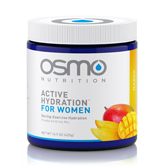 I started using this product early this year and used it all during training for my sports hydration needs.  It is not overly sweet and I found it easy to drink.
HAPPY SHOPPING!!!!!