Training Update: Week of March 9
19
I knew this would be a challenging week. Not necessarily tougher than expected workouts, but trying to balance out training will all the stuff that I had going on during the week. I had more extracurricular/post work activities than normal, so that meant extra careful planning to maximize my time. This was also the first full week after the time change and we all know those first few days can play havoc with our internal clock!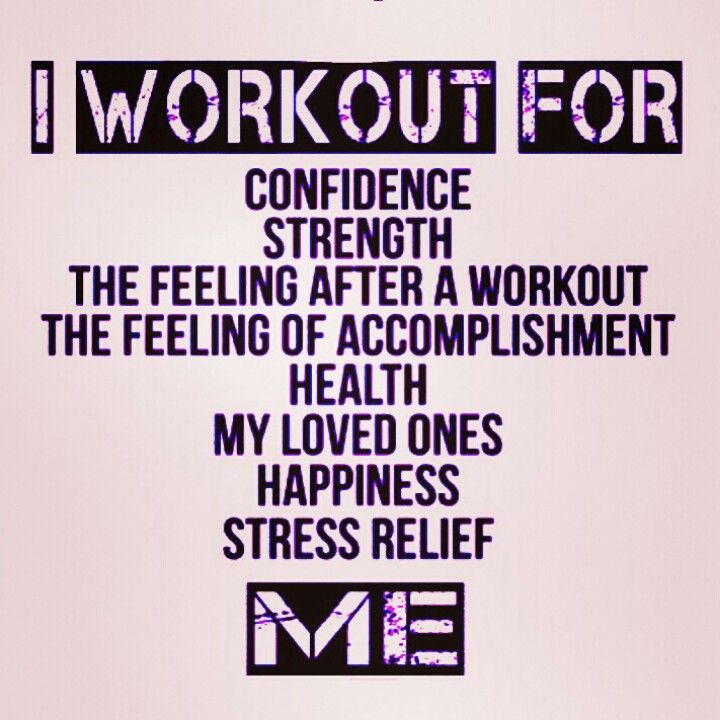 Before I get to my training recap, I wanted to share the above.  I thought this poster sums up a lot.  Sure, I may miss a workout when the things outside of my control get in the way or I may choose to take an unplanned rest day because my body needs it, but I need my training in my life (even if that means getting up at 5:00am)…otherwise, I would not be me!!
Monday AM:
I had a PT appointment scheduled for 6:00pm, so that left Monday morning to start off my week with a run! This was another tempo run (they have been frequent in my plan) and since I was able to hit my 60-minute goal last week in my tempo run, that meant an increase in my speed for this session. I would work with this challenge and go for 30-minute main set run after a 5-minute warm up and followed by 5-minute cool down. I was hopeful that I would be able to get the full 30 minutes in at the new speed, but I knew I had to keep an eye on my heart rate and as long as it was in the desired zone, I would keep working. I am happy to say that I was able to knock it out! Great way to start the week!
Tuesday AM:
We attended a Carolina Hurricanes game that evening, so I started the day with another morning workout. This was the 55-minute trainer workout that focuses on short, high intensity intervals…same session from last week. No matter how frequently I perform this workout, it will always be a good, solid challenge!
Wednesday PM:
40 minutes on the bike trainer followed by a (planned) 30-minute run. The trainer session focused on big gears and low cadence. I finished up the last working interval and skipped what would normally be a cool down and jumped on the trainer for what ended up being 26 minutes. I had to stop before completing the total 30 minutes and my cool down because the treadmill belt was rubbing and Tony thought it was a good (safe) idea for me to go ahead and get off so he could adjust it. I just kind of walked around the house for a quasi-cool down. I did feel decent on the 26 minute run though. Good to get these bricks under my belt!
Thursday:
We had another hockey game on the calendar, so I changed up my rest day. I truly love to take Friday as my rest day, but with the need to get in another swim (which I don't try to get done in the mornings), I opted to take Thursday off and train Friday. Sometimes with the crazy schedule called life, we all know that you have to be willing to make changes when needed!
Friday:
AM: 50 minutes of yoga. I sometimes use videos on YouTube to maintain variety. I have done this one multiple times and it is good, so I thought I would share it.
PM: When I mentioned that I really love to have Fridays as my rest day, I was reminded AGAIN of why! After a full week, all I really want to do after I leave work is whatever I want…meet friends for dinner, hang out at home…you get the idea…but it usually does not involve the desire to go for a swim!! Oh well, I made the choice to schedule for Friday, because that is what fit life, so I had to stick with my commitment.
In trying to get my mind ready for a swim, I watched a couple of swim drill videos earlier in the day. Then, during my swim, something popped into my mind from one of the videos. It was relating to the hip position when using the pull buoy versus when you aren't. I use the pull buoy pretty much at some point during every warm-up, so I decided that I would really try to focus on my hip position during my swim.
2700-yard swim:
W/U: 500 easy mix with swim/drills/pull/kick incorporated throughout
Main set (2000):  1×500; 5×100; 1×500; 5×100, :60 sec rest between 500s/:30 sec rest between 100s
C/D: 200 easy
I felt pretty good with this swim and that my focus on hip position was a very positive focus since I saw better than expected times on my 500s. This is something that I will continue to work with. I am thrilled with any improvement I can gain!
Saturday:
We ended up having a busy day, but planned a swim mid-day. I even had company which ALWAYS makes things better…Tony joined me at the pool.
During warm-up, I quickly realized that my arms/shoulders were definitely feeling some fatigue from the previous evening's swim. It had been quite a while since I swam on back to back days.
1600-yard swim:
W/U: 500 easy mix with swim/drills/pull/kick incorporated throughout
Main set (900):  6×25 w/10 sec rest; 5×50 w/20 sec rest; 5×100 w/30 sec rest; all intervals for speed
C/D: 200 easy
Even though I felt like I was working harder than I should, due to how I was feeling, I continued to focus on my hip position and overall was pleased with my swim.
Sunday:
Another outside ride!!!! The temperatures were once again favorable to ride outside, so we certainly took advantage. Once again, my riding buddy Susanne and I planned for an early afternoon ride. Plus, Tony decided to join us as well. The more the merrier! As the case was last Sunday, it was fairly windy with lots of strong gusts! Despite that, it was great to be outside enjoying the fresh air and the sunshine. BLISS! My ride was good and I felt strong. We rode 39 miles and then I had a 2-mile brick waiting! Unlike last weekend's brick, I chose the hilly route for an out and back. The street I live on is a steady incline as you leave the neighborhood, so that is always a "fun" (snicker) way to start a run. The good thing about a hill though it that you get to take advantage of the downhill on the way back. So, my first mile was 9:17 and second was 8:03 for a 8:40 average pace. I really pushed it coming back in. Overall, I felt like this was my best brick yet, especially in the way my legs felt strong as I started the run.
Total training time: 7 hours 52 minutes
Swim: 4,300 yards
Bike: 58.79 miles
Run: 10.28 miles
Other: 1 hour
I also incorporate twice daily PT exercises that are meant to strengthen/stretch my glutes, hamstrings and re-align my hips. This probably averages about 25 minutes a day and I have not included that in the above totals. However, this is probably one of the smartest things I am doing daily!
Just the share a random side note that happened during the week…check out this cutie pie!
Tony found her as abandoned last Thursday. This lil' pup was only several weeks old and was completely homeless. He brought her home and she stayed with us for a couple of nights until we found her a furever home. A friend of mine adopted her and I was thrilled that this little girl is the newest member of their fun family. They named her Rosie and I know that thanks to my hubbie, that little girl is going to have a wonderful life!
Our girl, Jovi, was so kind and gentle with her. It was really adorable!