Ironman Lake Placid Training Week #22
16

Week #22 of a 24-week training plan has been completed. WOW!! It happened. Two weeks on the plan remain and that means taper. I am done with the all the building efforts and now is the time to shift to taper. I am ready for the taper.
Tapering is when you reduce your training load over a period of time leading up to an important race. The aim is to recover from training fatigue (both mental and physical) and maximize your physiological adaptations to the training you've been doing (source: http://www.intelligent-triathlon-training.com/taper-for-triathlon.html).
I have been extremely dedicated to my training plan. I have put in the hours of training that I feel will make me successful on race day. I understand that many athletes do not like the taper period. They get very antsy and feel they are not doing enough. My opinion is that all the hard work is done. I am SO READY for the training volume to decrease! I have put in a tremendous amount of work over the past 22 weeks (plus all the years leading up to even begin training for an Ironman). Lots of early mornings and training when all I wanted to do was lay on the couch. I will not make any gains over the next two weeks leading up to race day. I will still train in order for my body to be prepared to race (which includes rest and good nutrition) but it will be at a much lesser extent. As my friend Tim said, "Get to the start line healthy". I plan to do just that!!!!
Here is my latest recap:
Monday 7/7
PM – 2500-yard swim – There is nothing to really expand on. Another Monday, another swim. (I think I am ready for a break from swimming…). I felt ok. I did not completely feel like I had swum 2.5 miles the day before, but I was not feeling thrilled to be at the pool for another workout either. I got it done and my efforts and times were respectable. [This may sound like a "check the box" workout, but I am just being honest here… ]
Tuesday 7/8
AM – 60-minute steady run – Another early morning, but I only had business on the brain. Get up out of bed and get this run done. That was generally how I was feeling. I got in 7.22 miles for the 60-minute main set.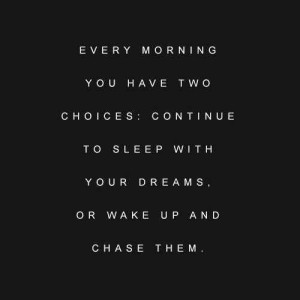 PM – 1 hour 45 minutes on the bike planned – This session consisted of 15-minute warm-up/30-minute steady pace at race pace ++ effort/15-minute recovery/30-minute steady pace at race pace ++ effort/15-minute cool down.
After the 15-minute warm-up I started the first 30-minute effort. I quickly realized that I did not have a lot in the legs. I stayed with it and was working very hard for very low watts. After about 10 minutes in, I took a 5-minute break and then resumed. While my watts were a touch higher, I knew I was working much harder than I should be. I felt this was different from normal "heavy legs" that I have experienced all too often with this IM training. I took it as a sign that my body was not ready to work. I don't believe in giving up on a session just because it is hard…I would never have gotten this far otherwise. However, I do believe it is important to listen to the signals that the body sends and respond appropriately. Despite how difficult it is to call a session early, I felt that was the right decision.
Wednesday 7/9
AM – 60 minutes on the bike trainer with the main set focused on max effort intervals. This is a workout that I have done many times. It was a regular session earlier on in my training. My plan has not called for it in many weeks. Well, it was time to bring it back. With the previous night's issues fresh on my mind, I was not sure what to expect in my legs that morning. I did feel better. While I still was not pushing the power that I had previously with this workout, I gave it what I could and was still pleased with my efforts. This session has never been a cake walk and this morning certainly was no different!
PM – OWS – Once again the weather looked a bit questionable. There was a front moving through that showed some rain on the radar. I still headed out to meet the group at Falls Lake. It was not raining upon arrival and the radar looked as if we had plenty of time to get in a swim before we potentially saw some rain. The wind was present though which made the lake extremely choppy. There has only been one other time this season I can remember the lake being this choppy. We decided to keep the swim course fairly close to shore in case Mother Nature had a change of plans.
The swim was not very enjoyable. I really dislike swimming in extreme chop like we had, but it is important to train in all different conditions. I found myself modifying my stroke from time to time and breathing only on one side (instead of bi-laterally, which I typically do) to reduce my chances of taking in mouthfuls of water. I finished up with 40 minutes and 1.02 miles. Certainly not a good pace, but I did my best with the crappy conditions!
Thursday 7/10
AM – Bike – Yes, another bike morning. 90-minutes with the main set focused on 5×10-minute lactate threshold efforts, with 5-minute recovery between sets. I felt ok, not great/not horrible, and I worked through the five intervals one at a time. I kept my heart rate in the required zone, however, I had to keep an eye on it more than normal since it wanted to creep.
PM – Run – Main set consisted of 3×15 minutes speed intervals with 2 minutes recovery between sets. Based on the way my legs had been feeling this week, I did not know what was in store with this run. I was pleasantly surprised with myself. I took one interval at a time and once again, got them knocked out. My 7:40 average pace for the speed intervals was not the quickest it has been, but certainly within a 10-second range of what I have been doing. (I have not worked up my speed at all within a great number of weeks. I have generally been maintaining the increases I have realized.) I completed the main set of 6.23 miles and average pace of 7:53 (includes recovery).
Friday 7/11
REST DAY! WOO HOO!!!
Saturday 7/12
The plan was a 4-hour ride with a 1 hour 50 minute run (brick). My awesome riding partner, Susanne, and I headed out a bit after 7am to ride our latest 68-mile route. This would put us around 3 hours 50 minutes, but since Tony pulled this route together a couple of weeks ago, we have ridden it twice and like the route. We decided to mix it up a bit and ride it in reverse. The morning temperature felt pretty good, but also was rather humid. Not as refreshingly cool as last Saturday's ride…that kind of weather in July is enough to spoil you!! The ride was going well (despite a lot of knocking and creaking coming from my bike) and we were feeling good until we missed a turn, around mile 35-ish. We back tracked and eventually figured out the turn we needed to make (there was no road sign). We continued along and even though we have ridden this route a couple of times, I decided there needs to be a slight change. One road has three dogs that have chased us every time. With cycling, you get somewhat accustomed to seeing dogs and having them chase you, on occasion. However, these dogs are different, in that ALL THREE of them chased us and they were like the Energizer bunnies!!! They kept going and going and going……!! Typically dogs will chase you for a bit, but give up. These were relentless! This will be an easy change to make in the route and will make it a bit safer for the future.
As we were a little after the 4-hour mark, Susanne mentioned that she was very low on water. We still had over 10 miles according to the route! That missed turn really added more miles that we originally anticipated! We made a few changes to get us headed home. It was WAY TO WARM to be out without the proper hydration. We ended up with 75 miles and 4 hours 22 minutes.
I got off the bike.
I had to run.
It was really warm.
This was not going to be fun.
I made a comment to Tony about how hot it was and he kept it all business…"you have to run…you have no choice". Well, all of that is true.
He had prepared my Nathan Hydration pack so I would have plenty of water. I also took a small concentrated bottle of Osmo (it fit in the pocket of my vest), so I could continue to get the benefits of my sports drink. I would take a small sip of the concentrated mixture and immediately drink water (essentially "mixing it" while I drank). I am trying the figure out the last of the logistics of how I am going to carry the Osmo on the course with me. [For those readers that may not be familiar with IM racing, there will be plenty of water at aide stations on the run course. There is also sports drink, but I don't prefer the brand, so I have not trained with that product. I will need to carry my sports drink with me and am trying to figure out the easiest way, as well as lightest (less weight for me to carry on the run).]
Since the bike portion of the brick was extended by 20 minutes, I decided to reduce my run by 20 minutes. Tony volunteered to run with me on the second half, so I formulated a two loop plan in the neighborhood. Like I mentioned, it was warm with full sun (no shade to hide in), so I planned to run smart. I kept a close eye on my heart rate and focused on hydrating. After the first 45 minutes, I swung by the house and Tony joined me. I was hot, but not overly, and I had done a good job of keeping my heart rate in a good range and drinking. My legs felt ok, so I basically kept doing what I had been doing. I was glad to have the company even though I was not chatty…just focused. I completed the 90 minutes with 9.58 miles. For the last few miles of the run, I had one thing in mind and I indulged as so as we got home.
After all the crazy noises I heard from my bike today, she will be going into the mechanic for some TLC. She was obviously not very happy with me today!
Sunday 7/13
OWS – I had another 90-minute open water swim on the plan. The plan was the same as the prior Sunday which was my longest swim. Once again, Tony accompanied me on the borrowed kayak (Tim & Nicole…you will get your kayak back) as my safety escort. I had one thing in mind…knock out this swim!!!!
Overall, I felt ok. I really concentrated on being long and having good form (you have plenty of time to think while swimming for 1 ½ hours). I also focused on my sighting, which is something I always TRY to do. I have pretty much always struggled with swimming straight and it has been difficult for me to improve. With all the open water swimming I have been doing, hopefully, it will pay off on race day. Tony mentioned that this was the best I had done with my sighting, from what he has seen. GREAT! I finished up with 93 minutes and 2.37 miles. Not the pace I want, but I have a plan to really keep a mental check on my level of effort on race day. Obviously, I don't want to push too hard, but I want to find that place where I am appropriately pushing my pace (at a level I can sustain), but also not be out to just survive the swim. I can swim this swim!!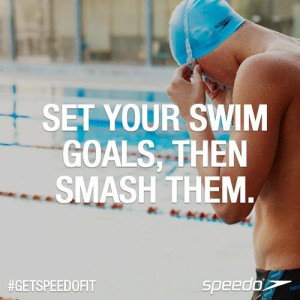 Totals:
Time: 14 hours 38 minutes
Swim: 8,466 yards
Bike: 110 miles
Run: 25 miles
Stretching/foam rolling: Some but not enough