Ironman Mont Tremblant Training – Month 4 Recap
29
Coming into month #4, I knew this is where training would really turn the corner into less familiar territory.  Training that I have not had to do since 2014.  With the completion of the half iron distance just over a week prior, the coming months would be the type of workouts passed the half Ironman training that I am way more familiar with.  This is where the meat of Ironman training would begin.
Highlights/Lowlights
*Week #15 = Our 15.5 mile run was the longest "before work" run I have ever done!  Bill and I started running at 5:10am (I would have never run this early on the greenway by myself).  I had to pull out a head lamp which I have not run with in ages!  I don't prefer to run in the dark since I have this fear of being clumsy and face planting, but I knew I needed to suck it up and after the first 5 minutes or so, I sort of got used to it.  We got EXTREMELY lucky and had a very mild morning with the starting temperature around 63 degrees (still humid but noticeably cooler)!  Unfortunately, I didn't sleep very well the night before, which made the early alarm clock even more painful.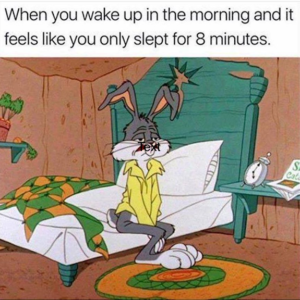 *On our recovery week (#16) ride, we decided to ride from my house to mix things up a bit.  We do ride a lot from home, but recently we have been riding from the Trek Store which allows us to have routes with a bit more climbing.  The planned route was certainly not a new route, but it gave us many surprises on this day.  We were about 12-13 miles in (58 total) and came upon road construction.  The road was not closed, but we quickly realized that we DID NOT want to be on this road.  It was sticky and lots of little rocks that were adhering to our tires.  It was a mess!  We stopped almost immediately and pulled into a gas station parking lot which was right there.  We needed to decide on a detour.  I called Tony and he provided some helpful input to bypass a stretch of the road construction and pick it up further down.  Once we got back to the planned point of re-entry, there was another sign for construction.  We didn't want to chance anything, so took decided on the adventurous route and hit up a road we have never been on before.  This ended up being a good choice in that had decent road conditions and not a lot of traffic.  Eventually it put us on a road we did know where we had a gas station stop at exactly the half-way point!  PERFECT!  We did take a wrong turn on the way back, but nothing too tragic.  All in all, it was a successful ride, it just had more stopping than we prefer.  The down side is that the stopping and route changes/decisions took more time than we planned for the ride.  Therefore, our 6 mile brick started later than planned and IT WAS HOT (and hilly I will add)!!!
*More Hill Repeats!  Both run and bike!  Not in the same week, but it was challenging.  This time April was able to join in for the run fun!
*I have not done bike hill repeats (I believe) since my training for IM Lake Placid and we knew our chosen hills would be a doozy, and it did not disappoint!  Plus having this workout the day after our 15.5 mile run, was either smart planning (to give us the extra challenge) or just the opposite!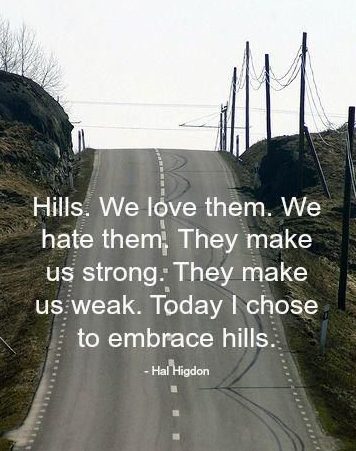 *Long ride Saturday – 96 miles during week #15 and we had two groups to maximize group ride time, even though we are on different training plans.
*Swim = For the first time in this training plan, breaking 10,000 yards swimming in week 14 and knocking out a 4,000 meter plus workout.  Also, being able to consistently swim in the outdoor meter pool (versus the 25 yard pool inside).  Three OWS in the month, which is a confidence builder.  There is no substitute for these long lake swims when all you have to do is "JUST KEEP SWIMMING"!
Month #4 Totals:
Swim: 36,882 (20.95 miles)
Bike: 461 miles
Run: 93 miles
Other: 2 yoga sessions
Total Time: 57 hours 4 minutes