Archive for January 2018 | Monthly archive page
For several years, I had the idea to get in routine trail runs during the off season.  However, this was something that I had not followed through on.  This year I had the same idea, but I did it. 
After my last triathlon in October, I started getting in a few trail runs here and there and before I knew it, it was in my regular weekly rotation and I was enjoying it. 
I even took advantage of the open Xterra course when we were in Maui for Tony to race at Worlds.
 I had tried trail running in the past and I knew that it was a "risky" activity for me.  The very first time I ever ran trails, I fell two or three times.  This was the main reason I had in my mind that this was something I wanted to reserve for the off season.  The trail we run is very technical (and that's just not my inexperience talking) so it was a big challenge every time I went out.  I am typically one that really likes to "zone out" on my runs, but when running trails, I have to keep my mind in the game and engaged with every step!  However, there is just something about running in the woods that is just good for the soul!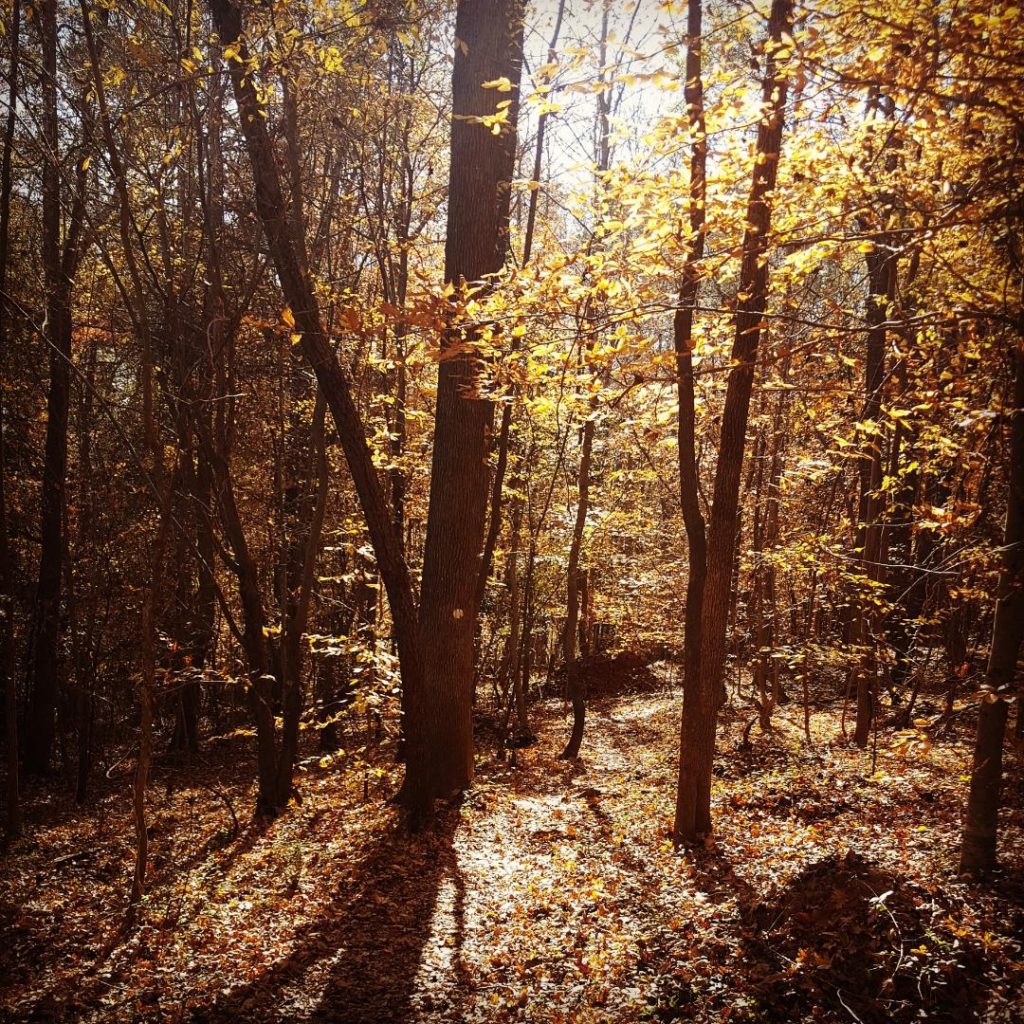 Over the weeks, I improved and felt more comfortable, but still, was unfortunate enough to have a few painful spills along the way.  Just rub some dirt on it and keep going…..right???
The idea of doing a trail race came up with my training partner and so I thought, why not?  It would be fun to do a new race format and to have a goal tacked on to our off season activity as well as a good way to start 2018.  The UGTB Grindin' trail race was this past Saturday and it was produced by @fsseries, our local race company, at Harris Lake County Park.  There was a 5 mile or 10 mile race option and most of us opted for the 10 mile option. 
The 10 mile course involved two loops, but not the same loop twice.  The first loop was on the park's mountain bike trails which are generally not available to runners.  From what I had heard prior going in, these trails would not be as technical as what we had been training on, but still I didn't really know what to expect. 
The first loop was fun.  It was much less technical, but I liked it a lot.  It was not too rocky and while there were roots you had to keep your eyes open for, the packed dirt course allowed for a bit quicker pace than that from our training.  The course then took us almost back to the start and then on a paved road for a bit longer than what I expected.  We then picked up the second loop which consisted of the running trails.  These were more technical than the bike trail we had just completed and a bit more like our training trails.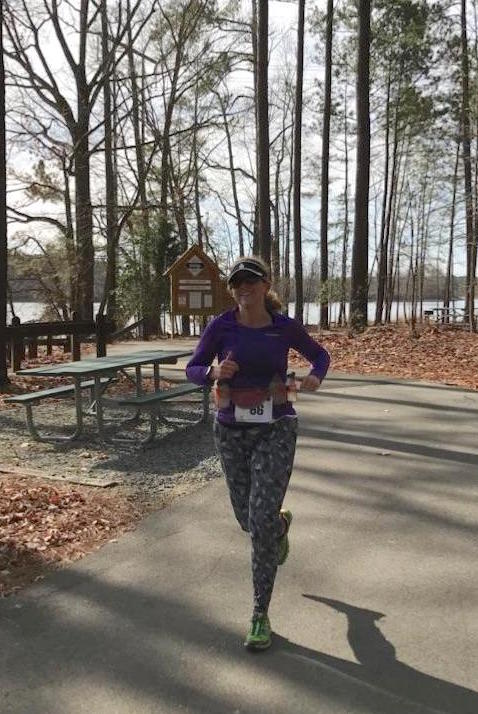 We had a beautiful morning and I had only one big goal going into the race….stay on  my feet!!!  I am happy to say that I accomplished this goal.  I didn't have a time goal in mind and just wanted to enjoy the format and the day.  Overall my pace was much better than training, but as previously mentioned, this was to be expected due to the difference in the terrain.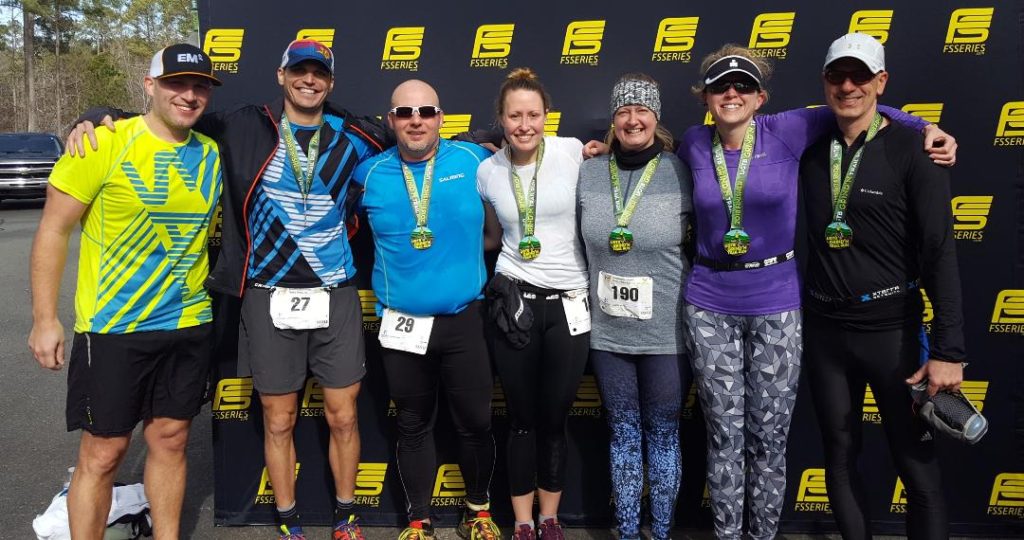 I am glad that we decided to start the season with this race.  More importantly, I am glad that I spent time in the off season rediscovering why  I have been wanting to spend more time on the trails!