Archive for March 2016 | Monthly archive page
It seems like yesterday that it was the new year and now we have already moved up the clocks.  No complaints at all, since I have already taken advantage of the extra time in the evening with after work outdoor rides.  We have been blessed with some beautiful weather for the past couple of weeks which is always welcome.  Being out on the bike without any type of cold weather gear makes this girl happy!
As we started the year, I was excited for the tri season and new adventures.  I have already had a few ups and downs, but am in a good place overall.  Mainly this is related to my running fitness and how I had some forced time off last fall into the winter.  After my leg was better and I started back running, my progression seemed to be very slow.  I certainly did not expect to bounce back to where I was at the end of October (when I was training for the half marathon and was in a good place with my running fitness), but it has been much slower than anticipated.   Besides having a slower pace, I was battling higher heart rate for the efforts I was giving.  I started focusing on my specific HR zones and incorporating some Z1 and Z2 runs to work on my base fitness. 
After hanging in and staying determined, I finally feel more like my running self.  While my speed is not what it was (yet), my HR is cooperating better and is more in line with what I expect.  While I am not 100% ache free, it is not anything that prohibits me from running.  I am still having ART on occasion and staying super focused on stretching/yoga and foam rolling.
I pushed the "go button" for Raleigh 70.3, which will take place on June 5.  This will be the third time that I have raced Raleigh and did not originally plan on it for this year.  I was excited about the idea of Chattanooga 70.3, but I missed out on the sign up last fall and it sold out!  I was a bit hesitant to commit to another round at Raleigh, since I knew I would have big goals since there are a few things I had not yet accomplished related to that race.  However, there are lots of people training and I decided to just give it a go and, as always, train hard and do my best.  Even if my run has not gotten back to where I ideally would like, I can't dwell on the fitness I had.  Working hard is something I am not afraid of doing and that is exactly what I will continue to do in preparation for June 5.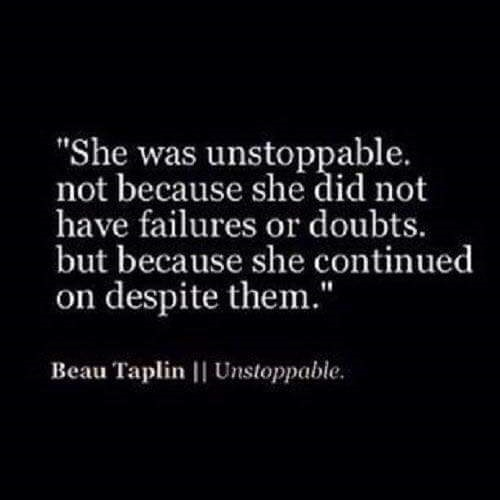 Biking has been good.  The last couple of weekends have been outdoor rides (one cold ride and the another that started nice but ended up having a small burst of torrential rain after the halfway mark).  On January 30, I took a FTP test, which is the first time I had done so using a power meter.  I plan to repeat the test in the coming weeks to note changes.  I believe this will be a great gauge to monitor improvement! 
Swimming….oh where do I start to give an update?  I previously shared here on the blog that I decided when I had to stop my half marathon training last fall that I would have a strong focus on my swim during the winter.  I did just that.   I have been able to generally get in three swims a week.  I had a couple of lessons to provide me guidance on stroke improvement and drills to incorporate.  I have been super focused on my form and maintaining that focus throughout each and every workout.  Some days I feel my off season dedication is paying off, but then some days the frustration level is high.  I have decided to focus on those good days and not let the bad days take over mentally.  I think my stroke has become more efficient and stronger and I will continue to work toward improvement and stay as positive as I can!!
One great thing to report about my swimming is that I have developed regular training buddies at the pool.  Being part of a team and being around people that have similar goals and training habits is great!  Historically, I would always choose to swim in the evenings after work and would generally be solo.  The logistics associated with morning swims and then a long commute to work, was not a task that I could accomplish.  Since changing jobs last year and being 5 minutes from the pool, I have taken to regular morning swims along with others from the tri team.  A few of us are on the same plan, so we have the same workouts to complete, which is very different for me, but I love having training partners!  I have gotten used to morning swims and the occasional evening swim that has to happen when the timing fits best into the plan, almost feels weird!
So, I am starting week 8 of my Raleigh plan.  This week is recovery week.  Here are some of the highlights of my training over the past several weeks:
· Swim = Endurance swim from last Thursday evening.  It was 2600 yards total with the main set being 4×500 (alternating swim/pull).  Being an evening swim at the end of the week, plus the last workout before rest day, I was not sure what to expect.  I could tell fairly early on during the warm-up that it would be a good one.  I was really feeling the water well and felt fluid and smooth.  It makes me wonder why I can't seem to recreate that for myself more often.  Clearly I have it in me…  (I must add that I did this swim WITHOUT my i-pod.  I realized when I was prepping to get in the water that I failed to charge it after getting the low battery warning at the end of my last swim.  Yay me!!)
· Bike = Two workouts that I can reference…one was my FTP test back on January 30.  This was actually before my Raleigh training plan started and was during some pre-season training.  I felt as if I was able to give an solid effort throughout and did not go out too hard and pay for it at the end.  It can be tough to find that happy medium.  I was pleased with the numbers while knowing that I have lots to work on!  The second I can reference was PART of a workout.  That sounds odd, a couple of Sundays ago, I ventured out on a 40 mile ride with two of my training partners.  It was early afternoon and was a beautiful day.  It was truly one of those days that is awesome to be outside just riding your bike.  That joy was cut a bit short by torrential rain…it didn't last too long, but we couldn't find the gas station for shelter quick enough!
· Run = My last few tempo runs I have felt like I was able to give a solid effort, the effort my legs wanted to give, and my heart rate responded better than expected.  While they were not easy runs, by any stretch, it has been the challenge I needed and I felt like I delivered!   
· Yoga/foam rolling = This is a big part of my training and I continue to be dedicated to incorporating appropriately.  I do a better job at scheduling these activities so they don't get pushed aside or forgotten.  I want to be a healthy triathlete and I am committed to doing my part!
On a side note, two Sundays ago, I went out to spectate a local marathon called the Tobacco Road Marathon.  Our good friend, Tim, was racing.  He and his wife Nicole were my original partners to race at Kiawah Island last December, but Nicole ended up participating solo when Tim and I had to pull out due to injury.  Since becoming healthy, Tim has trained tremendously hard over the past several months and was hoping to race to a Boston Qualifying time.  Well, he did just that and I was so glad to be there to watch him race and cross that finish line meeting his goal. 
His emotional reaction was so amazing and very inspiring.  Hard work and dedication are truly rewarding and I could not complete this post without sharing this news.  I am so very happy for him!!