Training Update: Week of May 11
22
Monday:
AM: 60 minutes yoga. I somehow convinced Tony to join me for an early morning yoga session. It was nice to have company, but I think he did not actually realize what time the alarm would be going off in order to get up for an hour of yoga! It does us all good so I am glad he followed through!
PM: I would normally swim on Monday evening, but I had a schedule conflict, so the swim did not happen.
Tuesday:
30 mile ride with TriLife. Once again, there was a good turnout for the ride. Three groups were roughly established and the first two groups headed out for warm-up together. Sometimes the "warm-up" disappears and it is "all out" from the beginning. I really prefer at least a bit of time to get the legs moving before kicking it up a big notch. We had a good warm-up this time before really getting the legs going.
After the warm-up, the "A" group gradually separated themselves from us in the "B". Unfortunately, it did not take long, before the B group broke up due to stop signs and traffic. The one thing about this Tuesday route that I don't prefer is that there are a lot of left turns. This fact, along with the increased traffic due to it being after work (it seemed even heavier than normal), resulted in a break of the group. I was in the side that got left behind, but luckily, I was with two other guys that I have ridden with numerous times that are strong riders.
After finally rolling again after a very long stop, the three of us got in a really great rhythm and made up a good amount of time that we had lost. We eventually caught back up, which was cool. While I was really working hard, I was having a blast. I noticed numerous times the scent of honeysuckle in the air.  That is something that I always enjoy!
This ended up being an awesome ride with an average speed of 20.5mph.  Excited can not say enough about that!
I rounded out my workout with a 2-mile brick.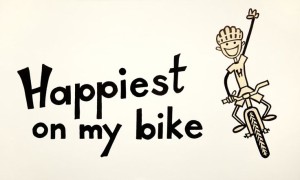 Wednesday:
AM: Tempo run first thing in the morning. I have been working at the current tempo for a couple of weeks and it has been tough. After a very solid bike the previous evening, I was not sure what was in the tank, but as I do, I gave it my best. Unfortunately, I was not able to do as well with this run as I have in the past couple tempos. My heart rate started out fine and remained fine for a while. However, I felt my heavy legs early on. While my stretch goal was 45 minutes, I wanted to hit at least 35 at tempo, since that I what I was able to hit the week before. Unfortunately, at around 20 minutes, I knew that I had to reduce my speed, if there was anyway to make it to the 35-minute mark. I reduced my speed by .2 and was able to maintain for an additional 5 minutes. Then at the 25-minute mark I had to knock it down again by .2 for the remaining 10 minutes. My legs just DID NOT have it that morning. I was able to keep my heart rate within the desired zone, but only because I had reduced my speed. After the 35 minutes, I did not even want to run the 5 minute cool down, but I knew I needed it. While I thought I had emptied the tank last week, this run really did the job!
PM: First open water swim of the season! If memory serves me correctly, I have not swum open water since being in Mirror Lake for IMLP! I was ready to pull on the wet suit, get in the lake and swim somewhere other than the pool! The main goal for this swim, was just to feel the open water again, get comfortable/relaxed and incorporate my sighting again. It went well and it was almost as if it had NOT been 9 months since my last open water!
Once area that I struggle with is swimming straight. While I was sighting, there are really no landmarks or trees to sight to when we swim the direction we did in the lake that evening. I knew I was kind of all over the place (especially on the way back), but with the buoys during a race, I do straighten a bit:).
I completed 1.27 miles at 1:56 avg/yard pace.  I was happy with this swim!!
Thursday:
With a race planned for Saturday, we decided that I would add another easy day to my normal rest day of Friday, to give my legs a bit more rest. Especially, since I had a couple of hard efforts already in the week. I did an hour stretch video and felt really great and loose afterward!
Friday:
Normal rest day
Saturday:
Cary Long Course Duathlon (Race Report)
Sunday:
Today was a planned swim day.  I knew it would be good to meet up with the open water swim group to get in another session.  My opportunities are becoming few before race day!  That morning into the afternoon, Tony and I spent time doing chores.  First we did some work in the yard and then tackled some things around the house.  When we finally finished up around 3:00, I was tired and I totally did not feel like the swim meet up at 5:00.  I relaxed for a bit and felt a smidge better.  I decided to go for it and get in the swim even though my energy level was low.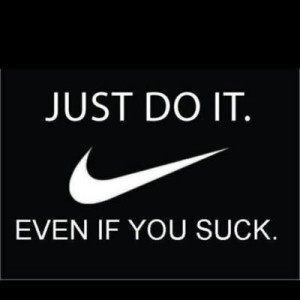 This swim ended up being less than stellar.  I got in .93 miles and just about every stroke was a struggle.  I was as slow as I have been in forever.   Still, I got it done and sometimes that is enough of a take away for training.
Total training time:  9 hours 21 minutes
Swim:  2.2 miles
Bike:  65.84 miles
Run:  17.48 miles
For a second week in a row, I spent a good amount of time on the foam roller.  I focused on the legs, but especially on my right glute where I experience a lot of achiness.  I feel this increased focus with more frequent foam rolling has helped!