Archive for September 2014 | Monthly archive page
As I have mentioned, some of what I have enjoyed recently is having the flexibility to choose workouts based on moods or whims. In addition, not having a training plan to follow has allowed me to focus on other things that I have really needed to focus on. For example, stretching and yoga. This is something that I know IS good for me and I should incorporate it into my regular fitness routine. However, while training for Ironman, I was lucky WHEN I included some level of stretching into my plan. I definitely did not do enough, but it was so hard when days consisted of long training sessions and many two-a-days. When I finally had time after work, training and meals, all I wanted to do was relax or sleep. I would force myself to stretch or foam roll SOME. Over the last few weeks, though, I have been trying to do yoga twice a week. I have been successful in some twice a weeks, but it has been more once a week frequency. Yoga is something I have done now and again over the past few years. There have been some times where I was able to do it on a more regular schedule, but more often not.  THIS…I am working on.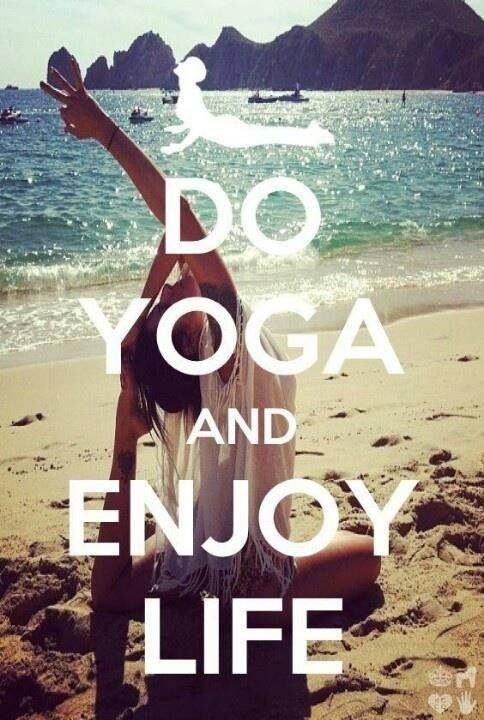 I recently stumbled onto an article that mentioned it was National Yoga Month. Well, sure enough…after more googling, September is National Yoga Month! According to the Yoga Health Foundation, September is the official National Yoga Month (a national observance designated by the Department of Health & Human Services) designed to educate about the health benefits of yoga and to inspire a healthy lifestyle. So, in support of National Yoga Month, I thought I would share some thoughts from my experience about the benefits of yoga.
1. Greater flexibility – This first one might be the most obvious. Being more flexible helps with recovery and injury prevention. This is very important for triathletes since we ask a lot of our bodies. According to Active.com,"Triathletes are unique because they compete at peak levels in three physically demanding sports. Over time, this extreme training can cause imbalances in the body, which can result in injury if not addressed. Yoga can help by going beyond simple stretching to work the muscles and joints through all ranges of motion. By working the body through all planes of motion, yoga creates balance, stability, core strength and flexibility."
Half pigeon pose has become one of my favorite and "go-to" poses over the last several weeks. I have been dealing with an achy glute and tight hips, so this position really targets some of these areas.
2. Builds strength and muscle tone – Who doesn't like this? There are many yoga moves that require us to hold/balance our own body weight. There have been numerous times that I have done yoga and the next day I was sore. Holding the downward dog position will definitely give your upper body a good workout! There are also lots of great yoga poses that focus on core strength. I don't know many triathletes that spend enough time working on their core. Building a strong core can benefit in all three disciplines (swimming, biking and running)!
3. Reduce stress – I know that many reading this may say that they will go for a run to reduce stress or to sweat out a bad day. Well, I agree! However, I know that I carry a lot of stress in my shoulders and upper back and while a good run will immediately make me feel better to work out the frustrations of the day, yoga can help with the tightness that builds up in the areas where people tend to "carry stress".
While I am not a certified fitness instructor or extensively experienced in my yoga practice, the benefits listed above are my opinion and the benefits I have personally realized from doing yoga. I think it is a good idea to experience difference areas of fitness to learn what other activities we might benefit from or just enjoy. I chose to post these in the spirit of sharing. I do not attend a yoga studio, but have numerous videos which I use at home. There are also lots of good options to check out on You Tube as well.
Do you practice regular yoga? What is your favorite yoga pose?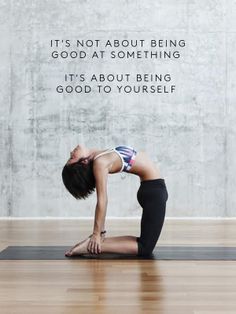 Life after Ironman has been great. August was a really fun month!! Don't get me wrong…life before Ironman was great too…just super busy! The first several days after we got home from Lake Placid were easy. I was only back home and at work for two days before I headed off to the Outer Banks of NC for a get-away with two college sorority sisters.
The timing was really perfect. No training to think about. Just enjoying some well-deserved rest and relaxation. It rained almost the entire weekend (yes, I thought I already had my fair share of rain), but we had a good time none the less.
Upon returning home, I had a surprise awaiting me. Tony had gone on a bit of a mission while I was out of town. This is what he had done with my race bib and medal. I love it!!!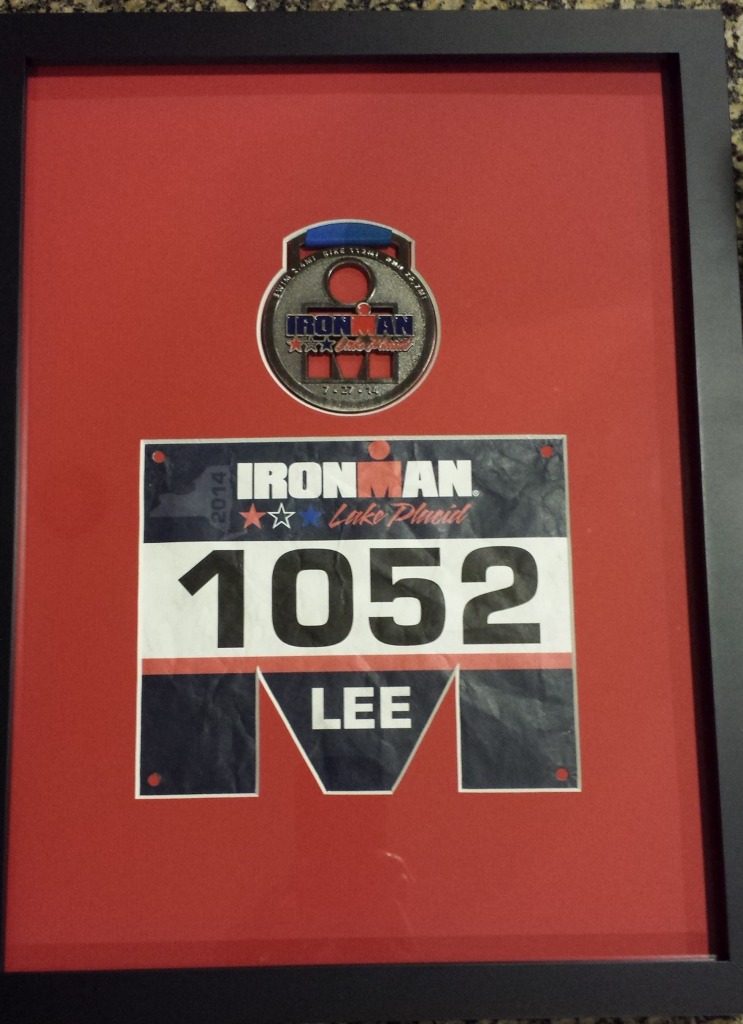 So, after the beach trip, it was back to work. Only a four day work week, but I believe in easing back into things :). It is so very nice to have my morning start at 6:10-6:15am. There were no 4:45am – 5:00am alarms to think about!! I also continued to enjoy my evenings off from training. I did not have a set number of days in mind for recovery…I just wanted to take it easy for while and ease back into activity. Well, so I thought!!
That next weekend we had plans each day of the weekend! The Friday night outing was a cookout with a group of friends…it was a bit of a pre-party for the next evening's 40th birthday celebration for a good friend of ours.
Sunday was a dinner out with a couple friend.  She wanted to hear all about the race, so we had a nice afternoon catching up and chatting!
Rewind a bit to Friday…As we were leaving the cookout, I was talking with two girls that are currently training for their first half-iron distance and iron distance races about the training they were doing the following morning. They had a long run planned and I agreed to tag along. So, my first REAL activity after IM was a 10-mile run…IN THE RAIN!! And yes, AGAIN, I had experienced my fair share of the wet weather, but I wanted to go. I did not necessarily think my first run back would be 10 miles, but I knocked it out, with some achiness.
The following week was another short work week because I took a bit more time off work. That Tuesday afternoon we headed out after lunch for Charlotte. We attended the Linkin Park concert that evening.
Well, the concert was an absolute blast!!! They are my favorite band and I had an awesome night at their concert. My favorite concert to date!
The following day, we spent time at the White Water Training Center. (The Center's 500+ acres offers a wide variety of outdoor activities for all ages and skill levels. Guests can enjoy whitewater rafting and kayaking, flatwater kayaking, stand-up paddle boarding, rock climbing, zip lines, ropes courses, a canopy tour, and mountain biking on our 25+ mile trail system. (Description from their web site.)) We had heard a lot of positive things about the White Water Training Center and it was fun! Our favorite part was the whitewater rafting. Our guide really showed us a great time!!
The next weekend included more fun dinners. Friday evening included a "thank you" dinner. Tony had the idea to show our appreciation to the people that had helped me with my training by having them over for a dinner party. It was a great night with lots of triathlon talk! The following night was a dinner get together with a friend that we had not seen in over a year. It was great to re-connect and catch up on the latest happenings! The Sunday was a dinner with my family. My brother planned the dinner as a congratulations on my Ironman! It is always nice to spend time with family and to snap some fun pics with my niece and nephews!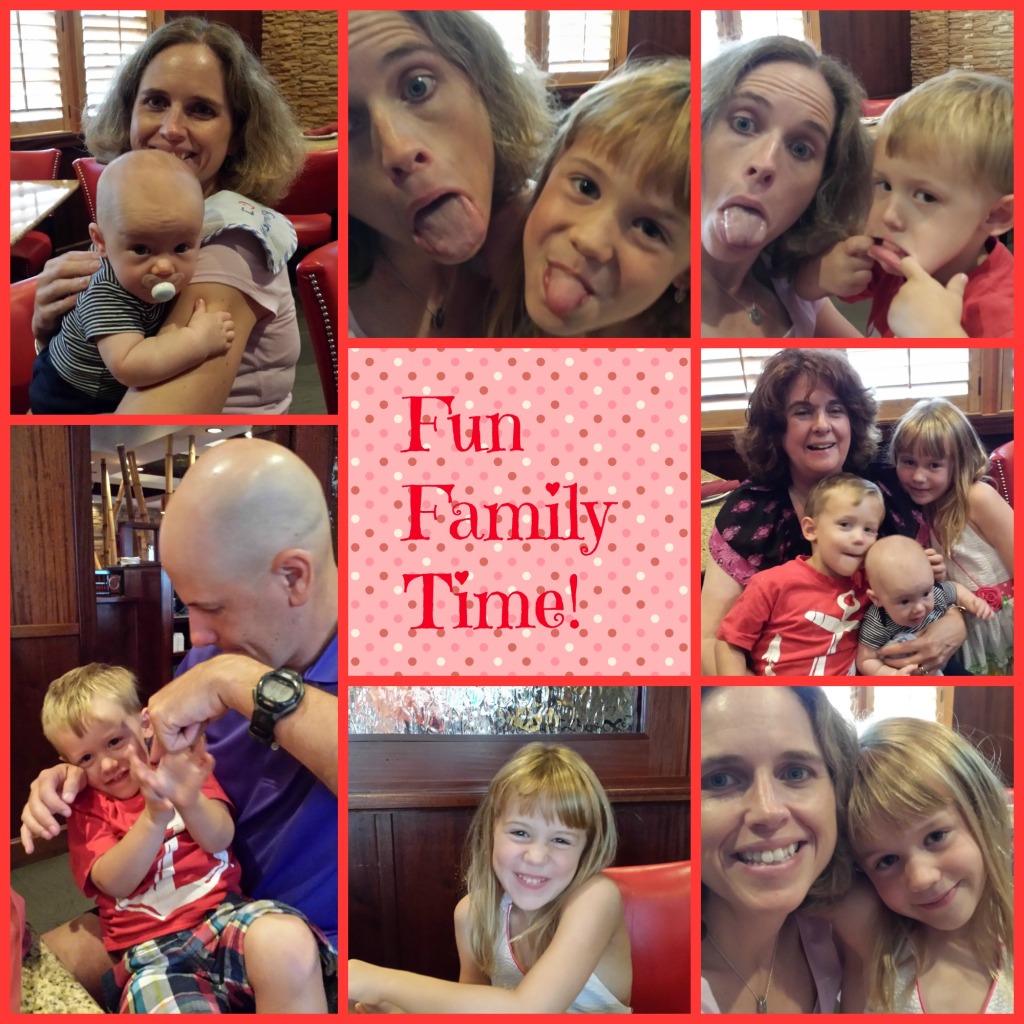 The next two weekends included attending a surprise party for (another) friend's 40th birthday, dinner out to celebrate our friends' (Tim & Nicole…part of the crew from Lake Placid) recent marathon finish, attending the football season opener for NC State and a dinner out to a local "special occasion" steak house to celebrate our good friends' anniversary.

Amongst all our activities, we have enjoyed some down time, watching some new movies and  I actually started reading my first book of the year!  I finally treated myself to my first pedicure of the summer.  I waited until after the race because I was spending so much time in running shoes.  Four days after my pedicure, I lost a toe nail!!  Unbelievable!!  So much for waiting!!
As far as training, I have enjoyed flexibility and doing whatever activity I want to do! There is a group bike ride that leaves from a local Tri store on Tuesdays and Thursdays and due to my IM training, I had been unable to check it out, until recently. We have enjoyed this ride multiple times over the past several weeks in addition to some Saturday rides from our house. I have also tried to start more regular yoga and stretching. I have run a few times here and there. I also took my mountain bike out on a local path for a different kind of ride. All in all, I have been staying busy and enjoying different levels of activity from the endurance training I have focused on for the past months. [I guess it is good that I have maintained some regular level of activity…as I write this recap, I am really noticing that our August included lots of eating!!!]
I think it is only natural to think about what's next? I do not have any races planned for the remainder of the year. I plan to keep active, like I have been the past several weeks since IM recovery, but eventually add some strength training into the regiment. I will get back into the pool soon and try to get in swims, with (SOME) frequency. I have a few races in mind for next year, but am still pondering. I will say that the longest race on the agenda will be a half IM. I plan to have a completely different focus for next year and set some new goals. In the mean time, I will continue to enjoy the flexibility and keep having fun with the activities I choose!
After all our hugs and celebrations at the finish line, the original plan was to shower, eat and head back down to watch the finishers during the last hour. We had done this in Kona and it was a really amazing experience (well, everything is amazing in Hawaii!!).
Tim and Nicole volunteered to get my bike and bags from transition using the friends' pass that all athletes are given. I was so thankful they were willing to do this, so Tony and I could start our (slow) walk back to the place. As we were walking back, while I was still full of excitement and chatter, I realized that my stomach was obviously not too happy with all that I had done that day. Once we got back to the apartment, I took a very nice hot bath to relax a bit and I felt a lot better…all except my stomach. While the crew was rightfully hungry, after a long day for them as well, the thought of food did not appeal to me. I knew I had to eat, but nothing sounded the least bit appetizing.
I rested, laying down on the couch with my feet up, while Tim SMARTLY encouraged me to take in fluids. He concluded I was dehydrated. The group decided to grab a dinner order from a good restaurant across the street and I opted for soup.
I sipped on some broth and just felt better when I was lying down. So, unfortunately, it was decided that we would not be headed back to the finish line for spectating.  It was more important to take care of myself.  We all had a long, emotional day, so hitting the sack was not a bad plan.
On Monday morning, Tony and I got up early in order to head down to the merchandise tent for finisher gear.  For those that may be unfamiliar, you can purchase all kinds of Ironman merchandise prior to the race (even though I am superstitious and did not).  However, the "finisher" gear becomes available on the morning after race day at 7:00am.  There is always a line, so we were there around 6:15.  There were plenty ahead of us, but we had a decent spot.  After about 10 minutes in line though……it started to rain.  UGH!!  Thank goodness there was an umbrella in the 4Runner!!
After over an hour in line, we finally gained entry in the tent (they only allow a few people in at a time).  We headed straight to the finisher jackets.  That was the one thing I knew I wanted.  Before we checked out, I also grabbed a visor and hitch cover.  I was happy with my selections.
Next up…BREAKFAST!  I was ready to eat at this point.  Nicole located a restaurant online that we decided to try after my pre-race announcement of desiring "pancakes as big as my head" on the morning after the race!!   She read about the Lake Placid Inn that serves some of America's best pancakes (according to Travel + Leisure).  Breakfast was served outside (it was a chilly, rainy morning) on the terrace next to a cozy, stone fireplace.  They also provided us comfy blankets.
Nicole and I both had the WORLD FAMOUS BUTTERMILK GRIDDLE CAKES.  They were fluffy and delicious!
Tony and Tim had the HOUSE BAKED BRIOCHE FRENCH TOAST.  All and all, the group gave breakfast "two thumbs up"!!
We headed back to the room and decided it would be a lazy day.  The rain was set in and it was very chilly.  No one really wanted to be out in the elements.  I spent the rest of the morning and into the afternoon reading and responding to notes on Facebook/text from friends and family.  I was quite overwhelmed with the words of encouragement and celebration I received.  It was truly fantastic and heart-warming!!
Lunch time rolled around.  After breakfast, I did not think lunch would be required.   Tony mentioned pizza and that sounded tasty!  One slice of pizza really hit the spot!
While we all continued to laze around and chit-chat, the rain outside continued.  All I could continue to think about is that thank goodness the rain did not last all day on race day!!
For a long time, the one thing that I like to treat myself with after a race is a milkshake.  It has become a tradition.  So late afternoon, Tim, Nicole and I decided to continue the tradition (Tony was napping). Even though the weather was not "milkshake – drinking weather", we all enjoyed our choices!
Early in the day, I had decided that dinner for me would consist of a BURGER!  We wanted something close by, so we would not have to walk too far in the nasty weather, and we decided to check out Smoke Signals.  There was a short wait, but it was not unexpected with all the athletes still lingering around town.  I ordered the Flatliner burger…it was crazy with all the toppings!
I was only able to polish off half my burger.  With all the eating I had done that day, I did a fantastic job (plus SOME) of replacing the calories I had burned on race day!
Despite the icky weather, it was a fun day of hanging out and relaxing with Tony, Tim and Nicole.  The day consisted of LOTS OF EATING and re-living race day details.  It was a fine way to spend our last day in Lake Placid.
Tuesday morning, we all woke early in order to head out of town.  Tony and I were hitting the road with a very long drive to Raleigh while Tim and Nicole were continuing their travels by flying to Niagara Falls.
The town of Lake Placid will always hold fond memories for me.  It is a charming place, that I would like to visit again, but it was also the site of a truly special day for me.  I highly recommend this destination for anyone considering an Ironman or a nice place to visit/vacation.