Ironman Lake Placid Training Week #21
11

This was a milestone week. It was the week with BOTH my LAST SUPER DUPER long run and bike. Hour wise, this was a peak week for me. With my excitement level rising as we began the month of July (race month), I was ready to attack another week!
This was also the week of "FIRSTS"! All in this week were my longest ever swim, bike and run. Talk about a jammed packed week!!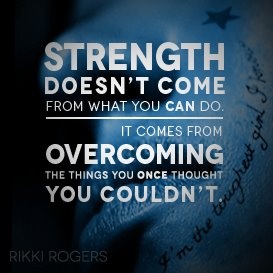 Monday 6/30
AM – 75-minutes on the bike trainer with focus on lactate threshold – Third day in a row that I was on the bike. Not ideal, but you gotta do what you gottta do!! 3×15 minutes at LT with alternating cadences between 85 and 95 RPM every 5 minutes. I was definitely feeling in my legs that this was my third bike day. I powered as best I could and did not do too shabby!
PM – 3100-yard swim – I felt good on this swim. It was weird to be in the pool…after spending 3 days/week for so many weeks in the pool (and that dropped to two when I started doing open water), last week I was only in the pool once, because I did two OWS.
Tuesday 7/1
PM – This day was a BIG DEAL (to me…)!! This was the LAST SUPER DUPER LONG RUN on my training plan! I wanted this to be another good long run. Since we are totally into summer now and experiencing the typical NC hot and humid days, I decided that I would take my last long run to the treadmill. Since I am not training for a hot race, I felt it was more important to get in the time/miles on my legs at a pace that I am hoping to relatively maintain on race day than to battle the outdoor conditions and having to work (even harder) to stay hydrated. Tim and Nicole were gracious enough to offer the use of their treadmill again since it has the downloaded Lake Placid course that I could experience.
My game plan was the same as last long run. Two bottles an hour (one water and one Osmo) and one Gu Chomp every 15 minutes. This worked for me last time very well. I started a bit slower this time, but was just really choosing my pace based on how my legs felt. That is how I have tried to gauge most of my long runs. It seemed to take me longer to loosen up than normal, but no worries. After the first 45 minutes or so, I was not feeling the best. However, I just stayed my with my hydration/nutrition plan, did not push my pace too hard and pretty much bounced back to feeling fine. I was pleased with that.
The time passed…3 hours on the treadmill is a long time. Tony came over, so between everyone, I did have some company when I really started needing it, during the latter part of the run. Since I was "on the course", there are a lot of terrain changes that kept me focused. When the treadmill quickly jumped from 1% incline to 8% incline, I had to adjust my set pace! I was trying to keep in my mind some of the more challenging hills sections so I will remember come race day. The steepest incline that I had was 15% for a short time!
I ended the 3 hours 41 seconds with 19 miles. It felt good to have this done. After I showered, we had Asian food delivered and the best part was Nicole's homemade Oreo cupcakes for dessert!
Wednesday 7/2
PM – 45-minute open water swim – I met the group at Falls Lake for an evening swim. It was fairly uneventful. I got in 46 minutes with 1.25 miles. My pace was slower than what I feel I am capable of now, but I got it more quality open water practice.
Thursday 7/3
AM – 75-minutes on the bike with 4×10-minute hill repeats with 5 minute recovery between intervals. This was a tough morning. My legs were not ready to go…I was still sleeping very hard when the alarm went off and even though I got up and got on the bike, I think my legs were still in the bed asleep! I got the workout done completely and continued to be in zombie mode until about 10:00am (thank goodness for good coffee!!!).
PM – 60-minute steady run on the treadmill (with pace being 30-seconds faster than race pace). It had been a long training week. I knew I was one workout away from a rest day…and the best kind of rest day which included a holiday off from work AND no training! I was ready to get the workout done and the only way to do that was to get started. My legs were so heavy when I got going. They typically start to loosen up after a couple of miles, but honestly, that was not the case with this run. They really felt stiff most of the run, but I got it done and about the pace I would expect. I took a huge sigh of relief when I was done because I was ready to start enjoying my holiday! For the main set, I knocked out 7.21 miles and I worked for every single mile!
Friday 7/4
REST DAY! WOO HOO!!!
Saturday 7/5
Saturday morning I woke to a beautifully cool morning. With a 6.5 hour ride planned, what more could I ask for? This is July in NC…it could be warm and muggy to start with a temperature high planned to be in the upper 90s! The forecast looked great with highs forecasted in the mid to upper 80s! There were three of us riding (Susanne, Daryl and myself) the first loop which would take us to just shy of four hours. Then it was a pit stop at the house for Tony to jump on the ride to accompany Daryl and myself on the last part.
During the first route, I was feeling pretty good. I started feeling some fatigue creep in earlier than I would like, but I just concentrated on keeping an appropriate level of effort and on my hydration/nutrition plan. I was feeling uncomfortable in the saddle, which is not something I have been experiencing until much later during a long ride.
As we began the second route, I was ok mentally. Sure, I would like to be done after four hours, but I had 6.5 engrained on my brain, so that was what would happen! My eating and drinking continued as planned and I was pleased with how it that critical piece played out. No complaints and nothing to be concerned about.
We finished the 6.5 hour ride with 112 miles done! Funny how those numbers worked out!! I was very excited to have this milestone complete.
We spent the afternoon watching stage one of the Tour de France! I guess a 6.5 hour ride just did not meet my cycling dose for the day!
Sunday 7/6
OWS – I had my longest open water swim to date planned. I needed to get in 90-minutes and I was hoping that would give me the full IM distance of 2.4 miles. Tony accompanied me on the borrowed kayak (thanks again to Tim & Nicole) as my safety escort. Well, to be frank, 1.5 hours is a REALLY long time to swim!! I actually completed 1 hour 35 minutes with 2.54 miles. This was a huge milestone for me. Sure, I knew I could do it, but actually doing it is a totally different story! The swim is my weakest of the three events, so having completed this prior to race day is a mental boost!
Run – 3×15 minute speed intervals – To be honest…I was dreading this workout. After the swim, I had a light bite and then was doing a few things around the house. I really felt lethargic with zero energy. I decided just to get going and do the best I could. What else could I do? Well, the run was not easy, at all. However, it was way better than I thought it would be. I thought I would begin to run out of steam and really struggle to complete it. I completed all three intervals at a pace in the range I would expect when running on a decent day. I am not quite sure how I was able to pull it out, but I did and WAS SO EXCITED to get through it!
Totals:
Time:   18 hours 9 minutes
Swim: 9,770 yards
Bike: 142 miles
Run:  32.2 miles
Stretching/foam rolling: Did OK
I was so excited to accomplish what I was able to this week.  Having a solid week during my peak with so many new personal records was amazing for me.    I am truly proud of every single mile…they are transforming me into an athlete unlike I have been before and preparing me for this crazy event called Ironman!